Our bestsellers
TAKE A LOOK FOR YOURSELF AND FIND YOUR FAVOURITE PIECE.
We are unique,
BECAUSE ELABORATE HANDICRAFTS LIKE OURS ALWAYS LEAD TO UNIQUE PIECES.
The motifs of the children's chairs and stools are lovingly drawn and engraved into the wood, which makes the furniture sculptural and unique. In the future, we will even have them signed by their makers – after all, that's what every artist does.
We are also uniquely fair,
MUCH MORE THAN FAIR TRADE.
With guaranteed purchase quantities, we buy directly on site from the producers of our products. These are all small family businesses in the rural regions in the north and north-east of Thailand. So they get a fair wage for their work, we get a product that was created with motivation and love, and you get a unique product at a fair price. That's what we call a real win-win situation.
Our recommendations
Here you will find particularly beautiful pieces, selected for you.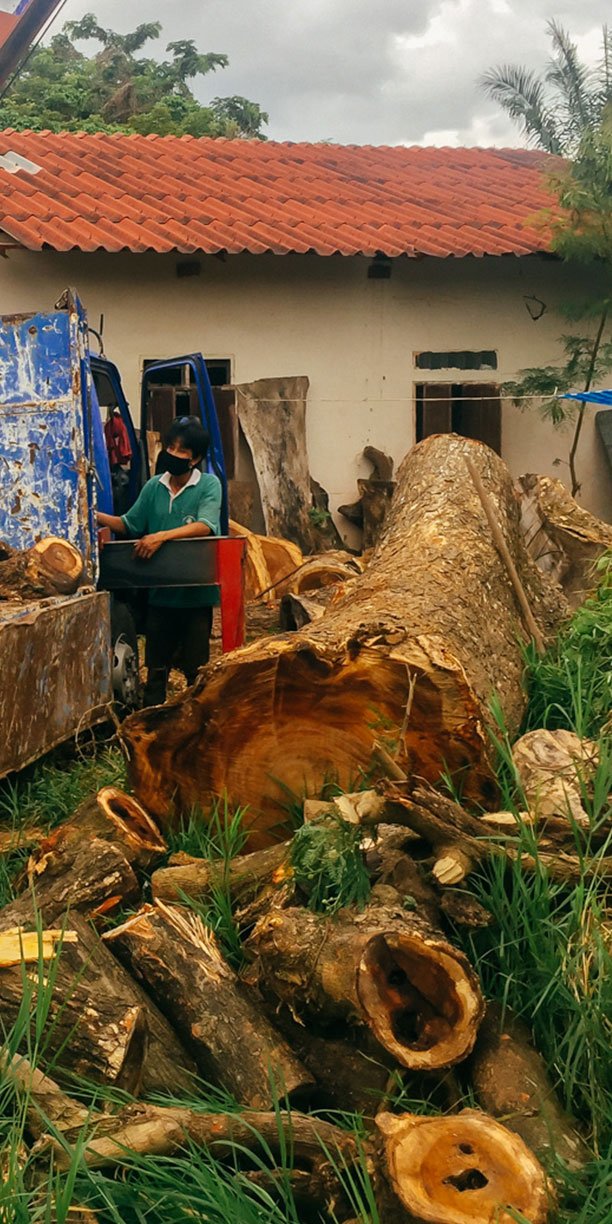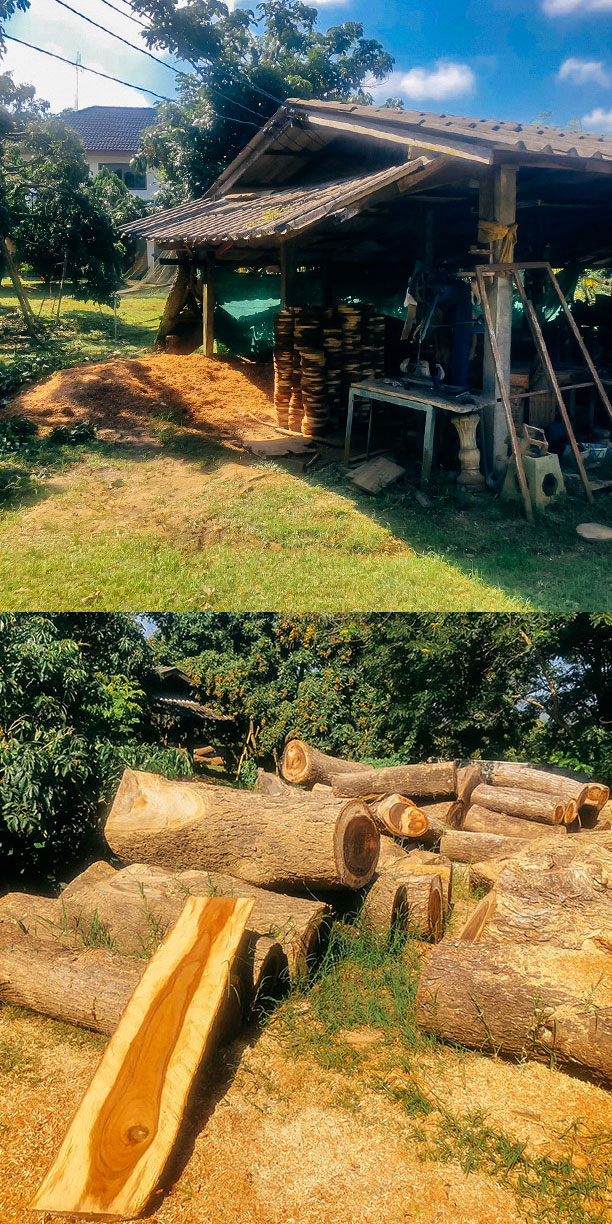 Our wooden products are all made from the wood of the rain tree (saman wood), which is grown as a cultivated plant in Thailand and is extremely resistant.
Our pure wooden furniture is untreated and only waxed in a top layer.
We only use environmentally friendly colours for our colourful stools.
For our cushions, we have a clear advantage due to our direct contact. Our seat cushions are still made in the traditional way with a rice straw core, which ensures a stable shape.


The manufacturing process
From the tree to the finished stool, there are many small steps that all need to be successfully completed in order to hold our high quality product in our hands at the end.
Even though we don't personally fell the trees, we know every single step of this manufacturing process and can intervene at any stage if adjustments are needed.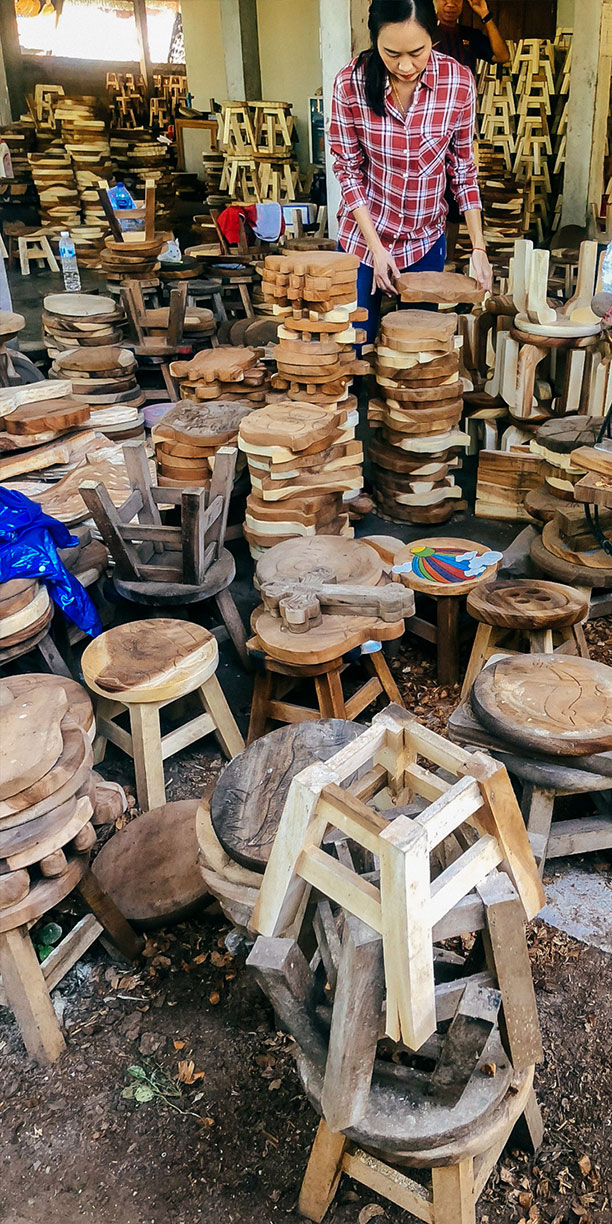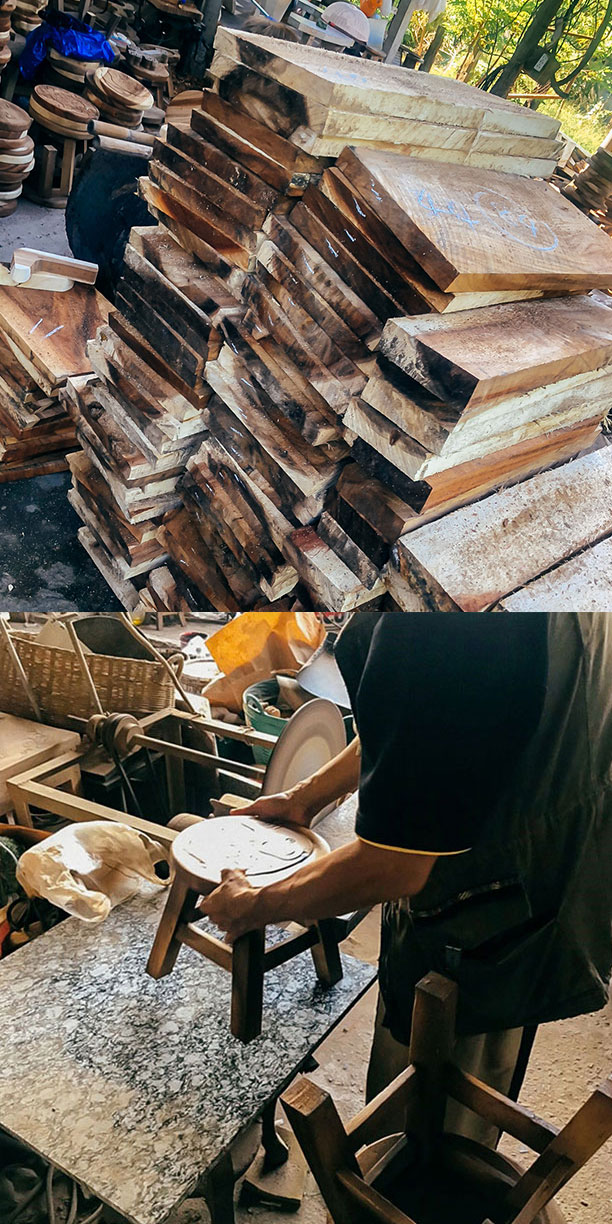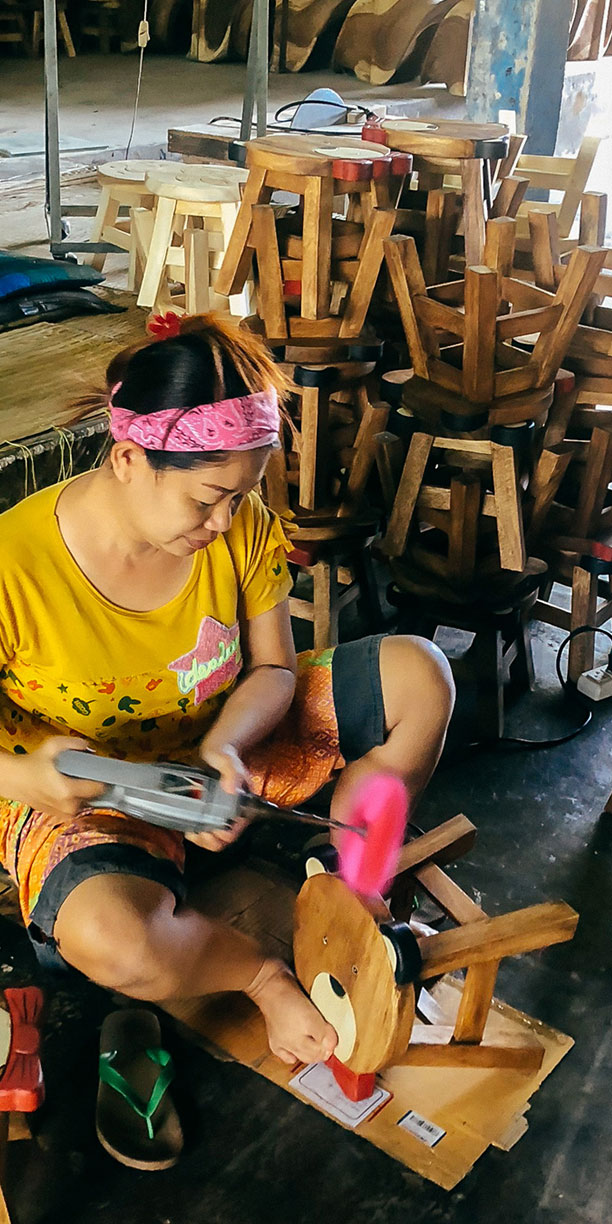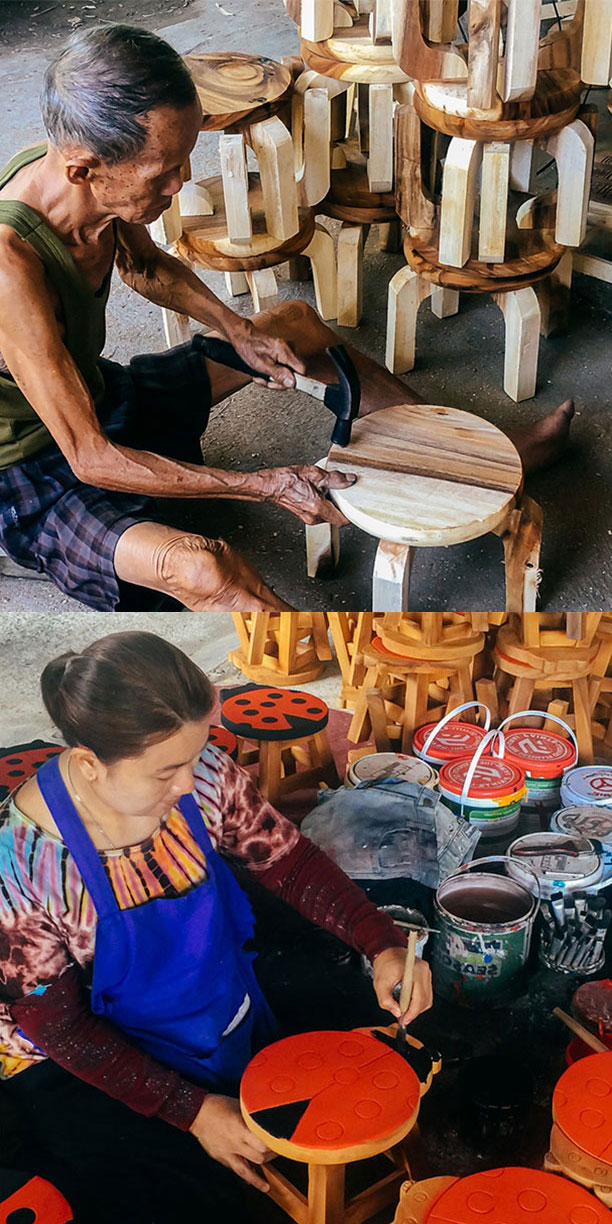 Our producers are all small family businesses. Some of them are more craftsmen, others artists. But all of them make their products with fun and are proud to sign their own works in the future.
For us, personal contact is in the foreground. Once a week, we visit the makers of our stools on site to maintain this contact and to clarify necessary matters personally.