100% renewable raw materials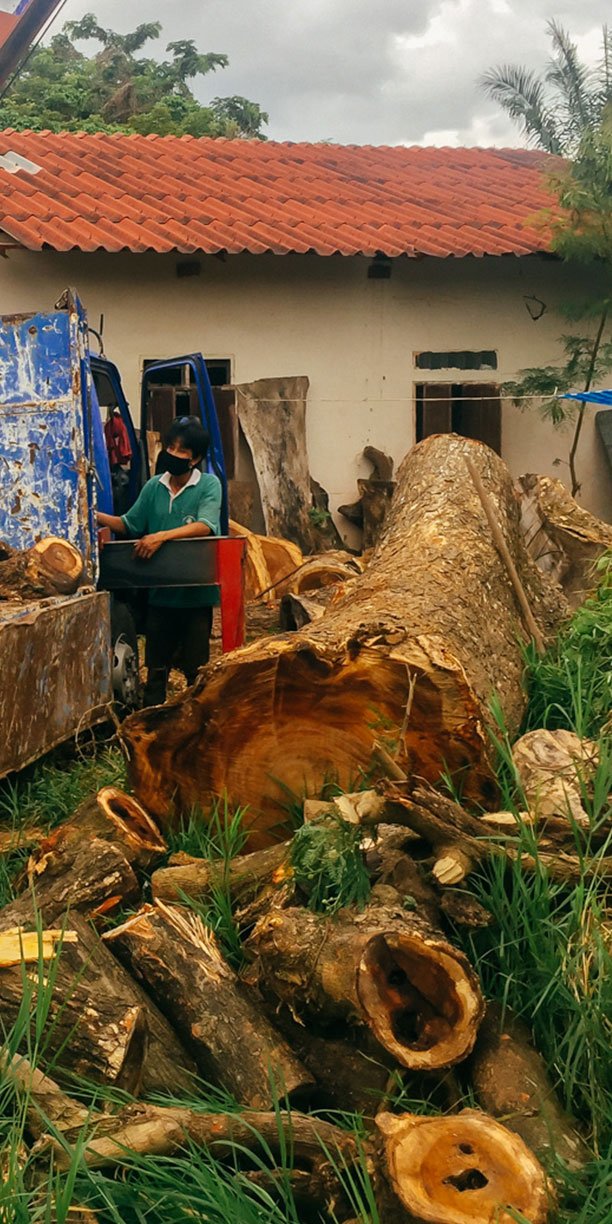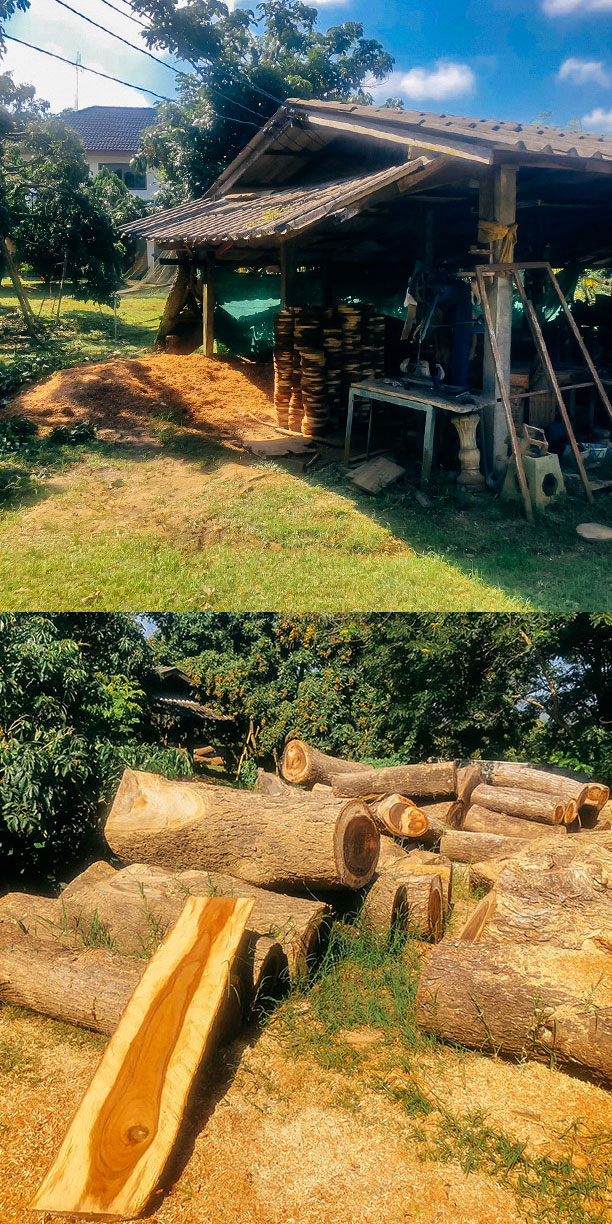 Rain tree wood - our basic product
We use the wood of the rain tree (saman wood), which is cultivated as a crop in Thailand. It is a tropical wood that is grown exclusively in cultures and thus counteracts the deforestation of tropical forests.
Due to the humid, tropical climate without breaks in growth in winter, the trees grow evenly. Due to the weather and the environment, the trees develop many natural defensive substances that make the wood extremely durable. This makes the wood extremely resistant.
The children's chairs and stools
The texture of the saman wood provides the basis for the robustness of our furniture, making it ideal for children.
For this reason, there is no further basic treatment of the wood before it gets its final touch, the painting. To further optimise the stools and chairs for children and to make them easy and quick to clean, they are painted and sealed with water-repellent and environmentally friendly nano paint.
We only use environmentally friendly paints.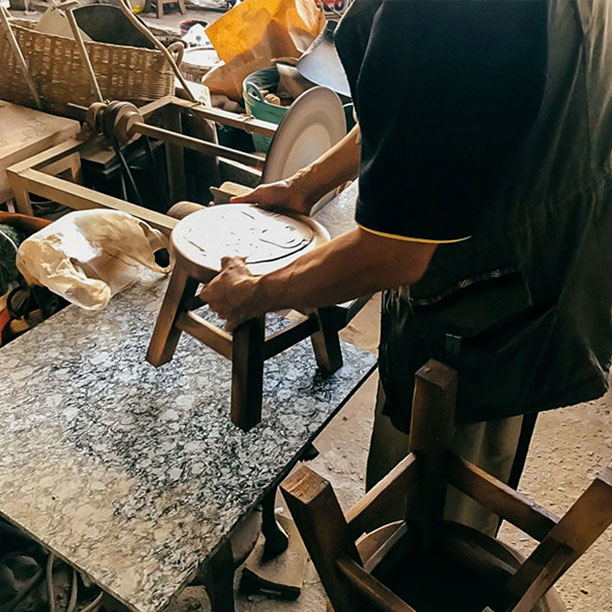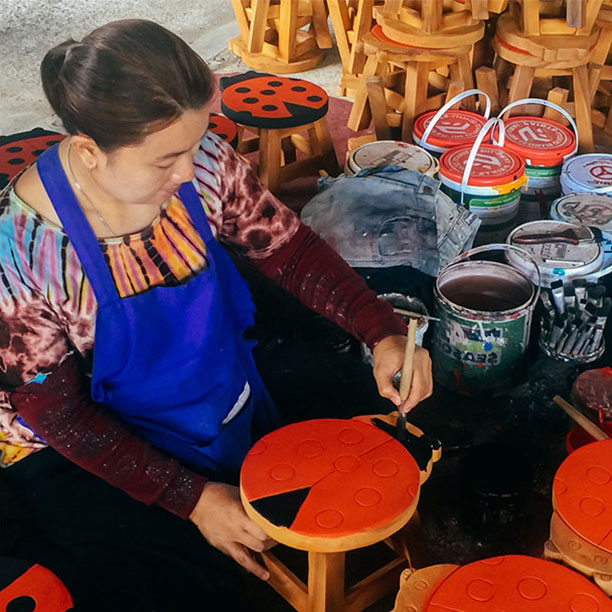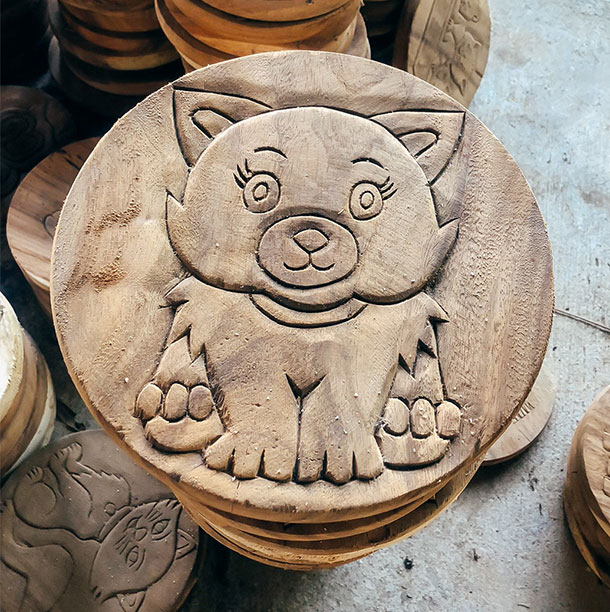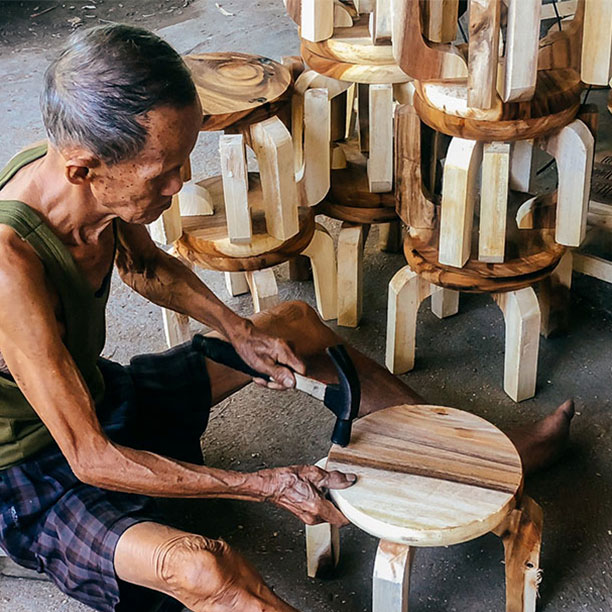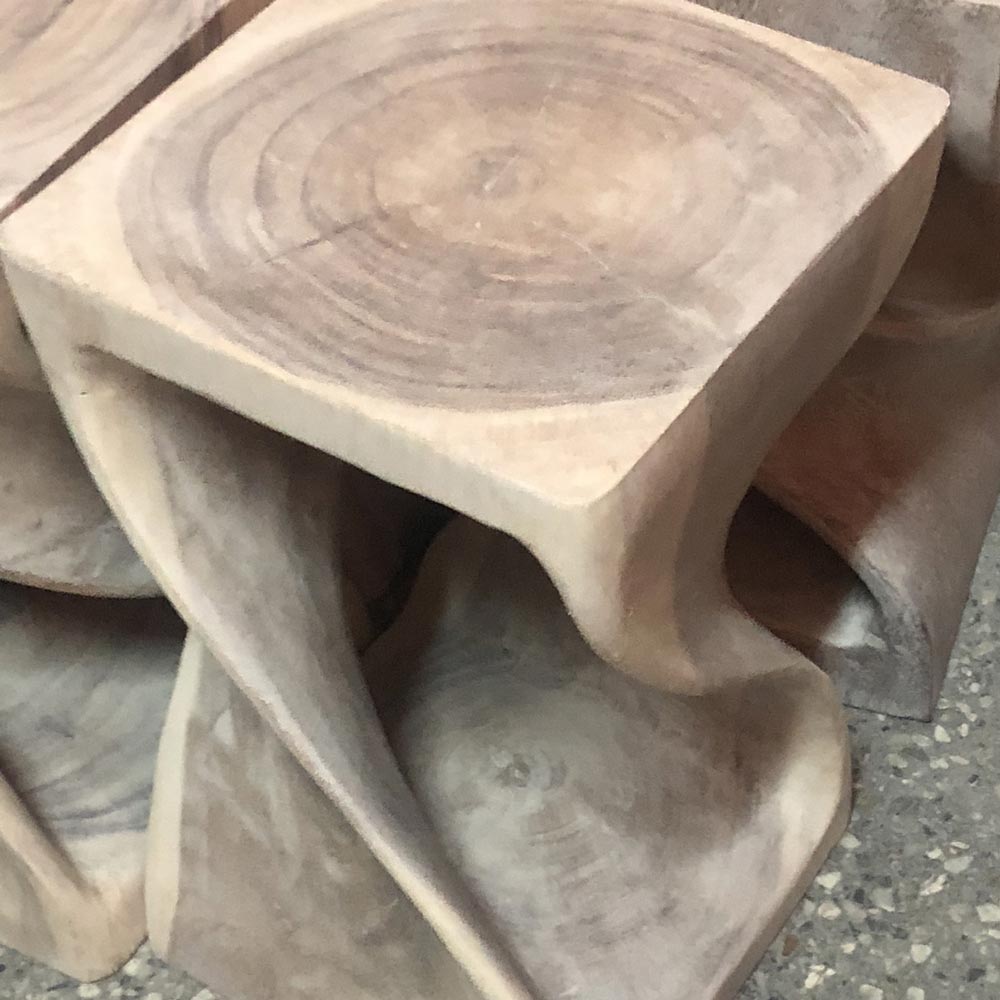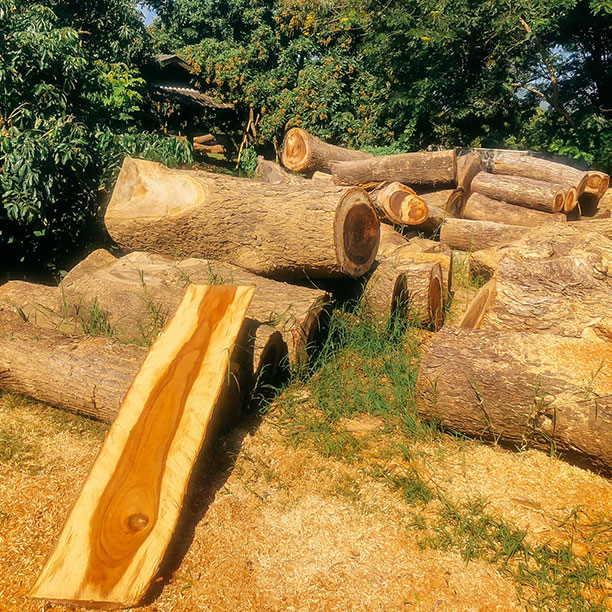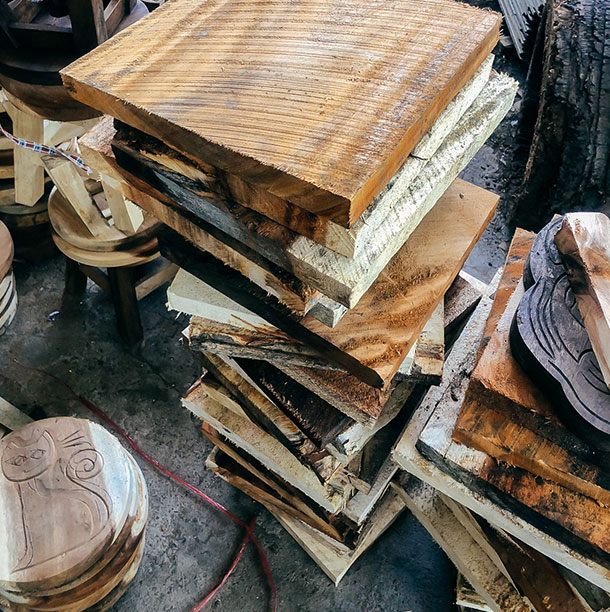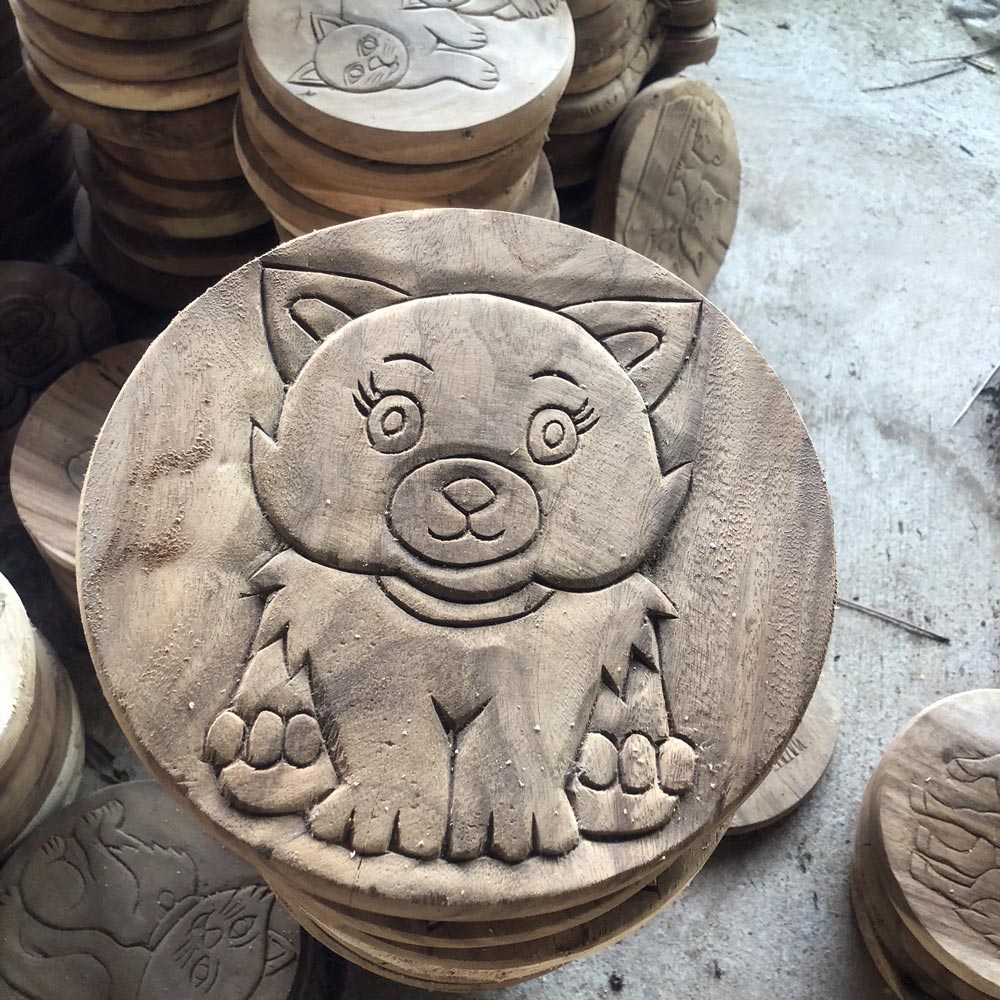 Our tables and other unpainted stools are made of pure saman wood, which is only waxed with a top layer of wood wax to protect them.
The cushions consist of rolls placed on top of each other, formed into a triangle and sewn to a lounger mat. The fabric is made of 100% cotton.
The cotton is also produced in small family farms.
The filling of the rolls traditionally consists of kapok down (a natural fibre from the fruit of the kapok tree), which is wrapped around a core of rice straw, which ensures that the pillow retains its shape even under constant one-sided stress by not pressing the kapok against the sides.
Attention!
Many suppliers in Europe sell triangular pillows and even advertise that the pillows are 100% filled with kapok.
The reason for offering them without stabilising rice straw is usually because the main importing countries like the USA or Australia only allow the import of straw under elaborate conditions set by the veterinary offices, which fear the spread of grain pests.
Since we commission the production of the cushions directly, we have all our triangular cushions filled with straw core and kapok in the traditional way, which results in a better shape longevity.
Straw core and kapok down are by-products of the farms where our family farms at harvest time. Short distances, recycling and secondary use are the big advantages here.